Regular price
Sale price
Rs. 345.00
Unit price
per
Sale
Sold out
Inclusive Of All Taxes
Louis Herbals Oxy bleach Cream infuses active oxygen into the skin and provides a radiating instant glow. Its natural ingredients like Mulberry Extract, Chamomile Extract, and Aloe vera extract make the skin supple and soft eliminating the dark spot. Oxy bleach cream is suitable even for sensitive skin.
Share
View full details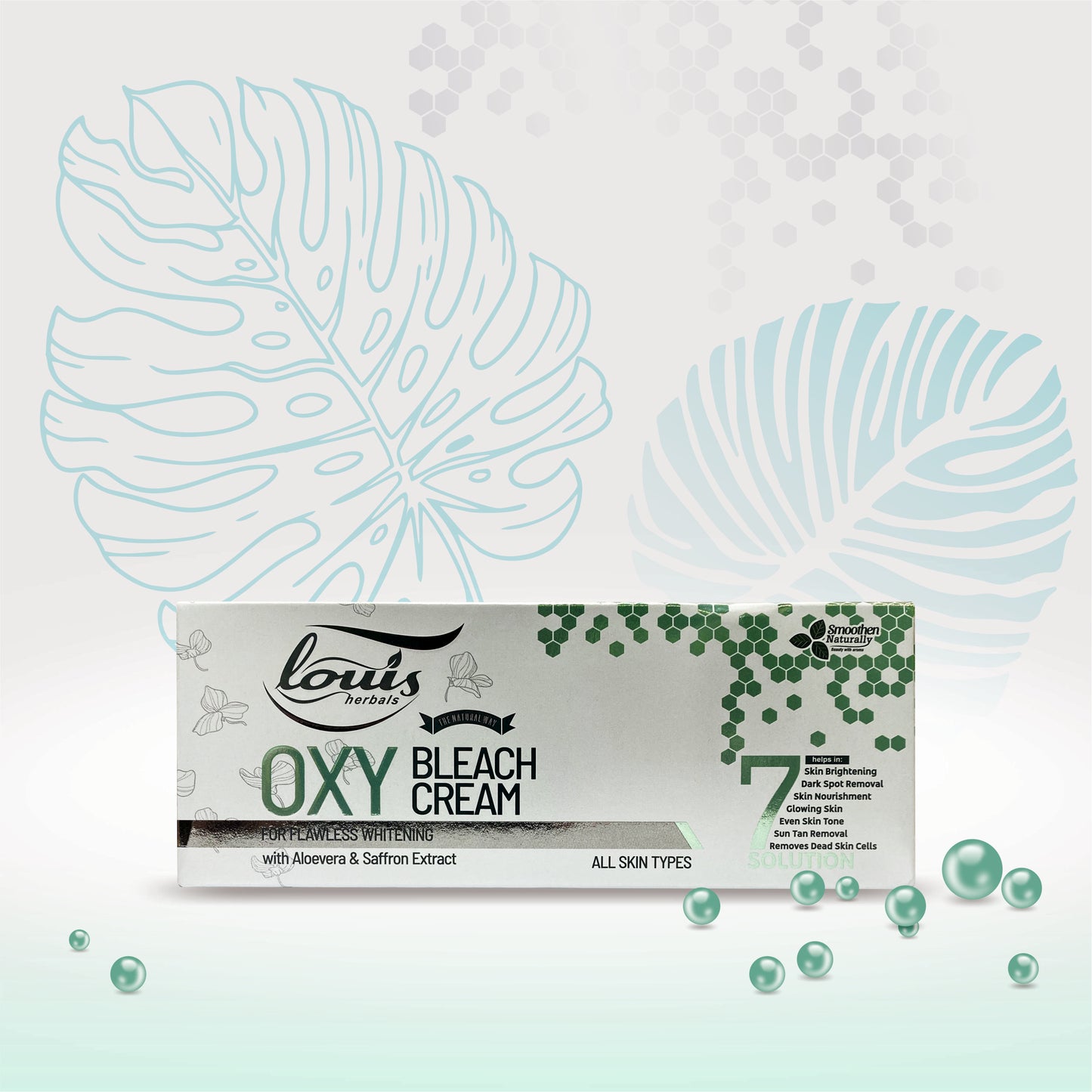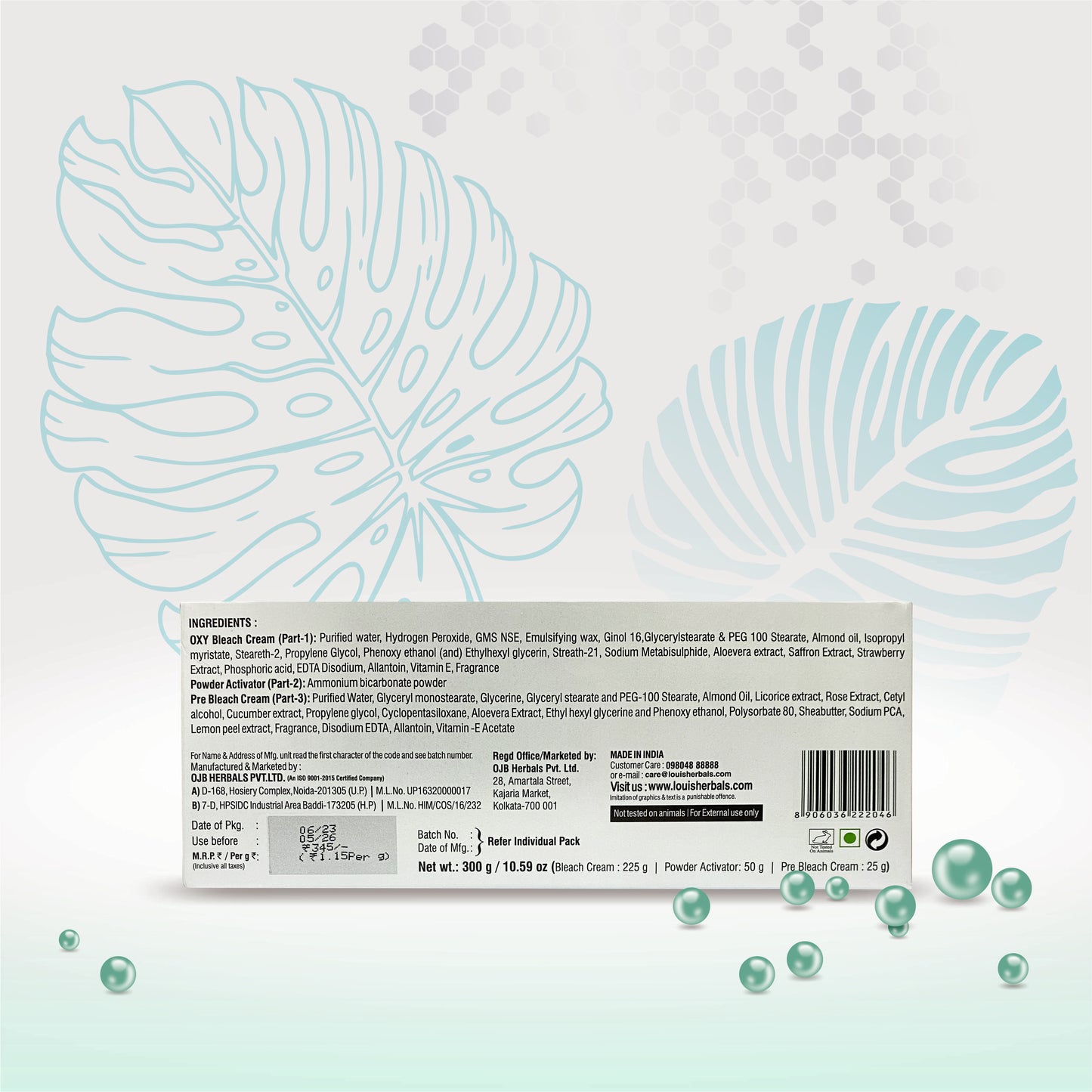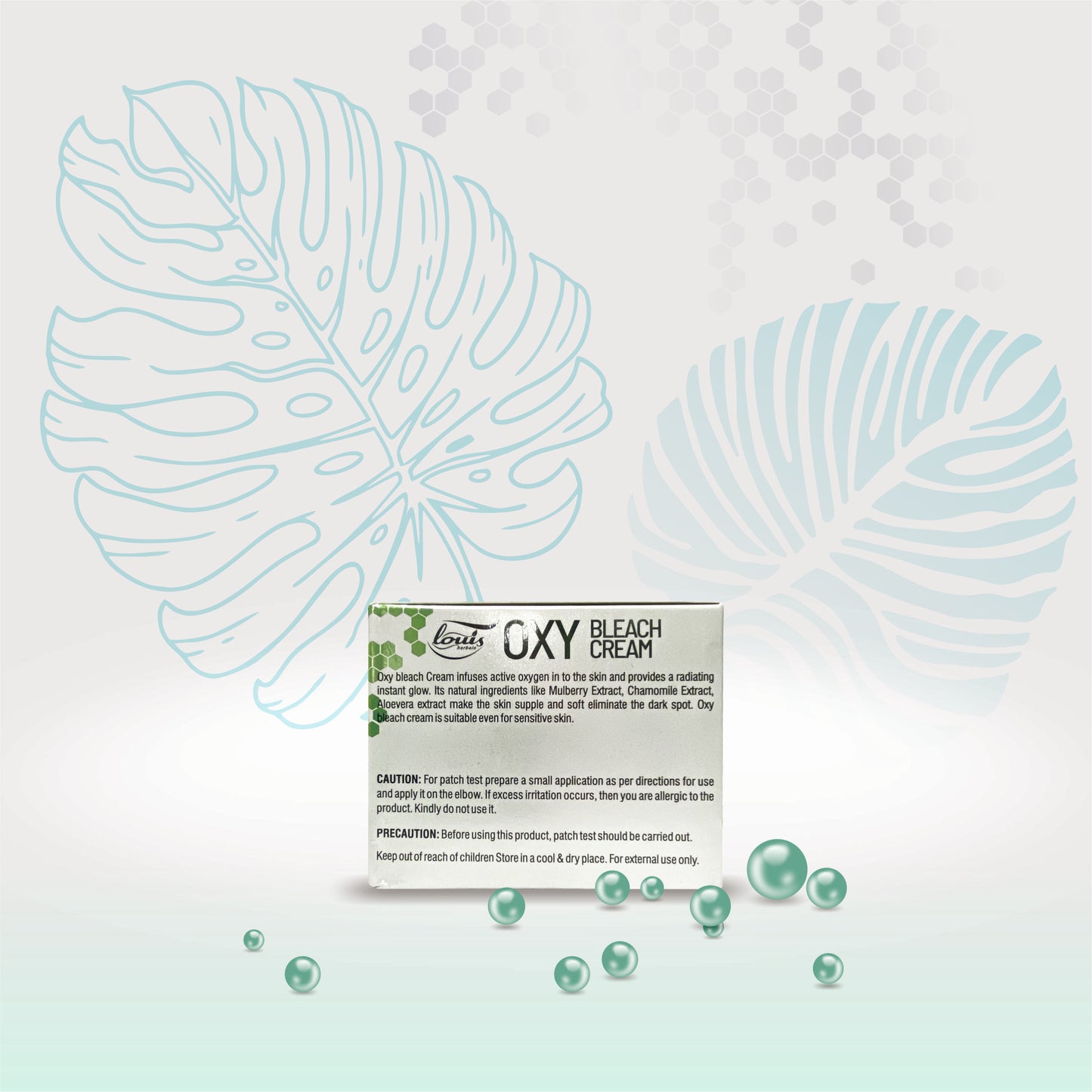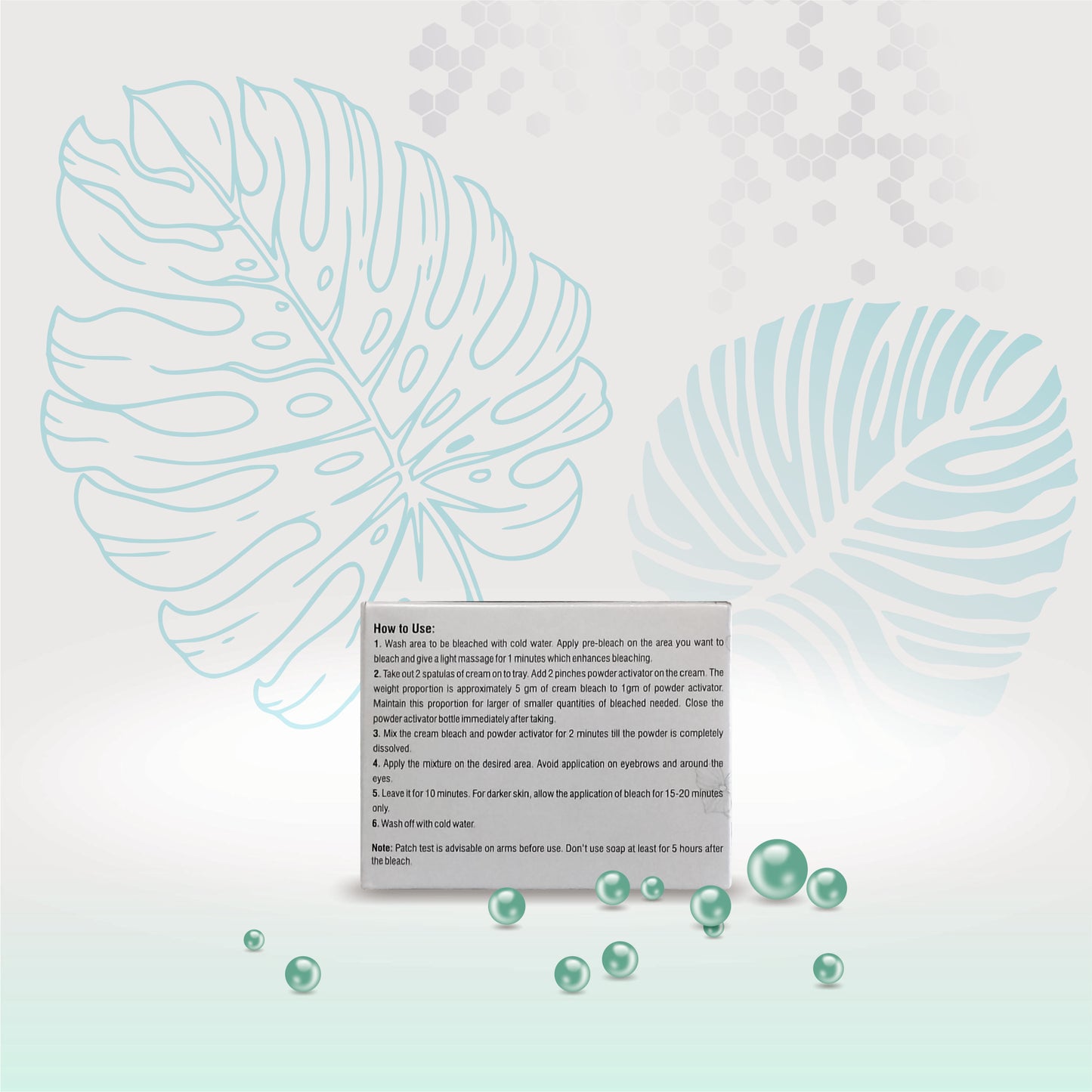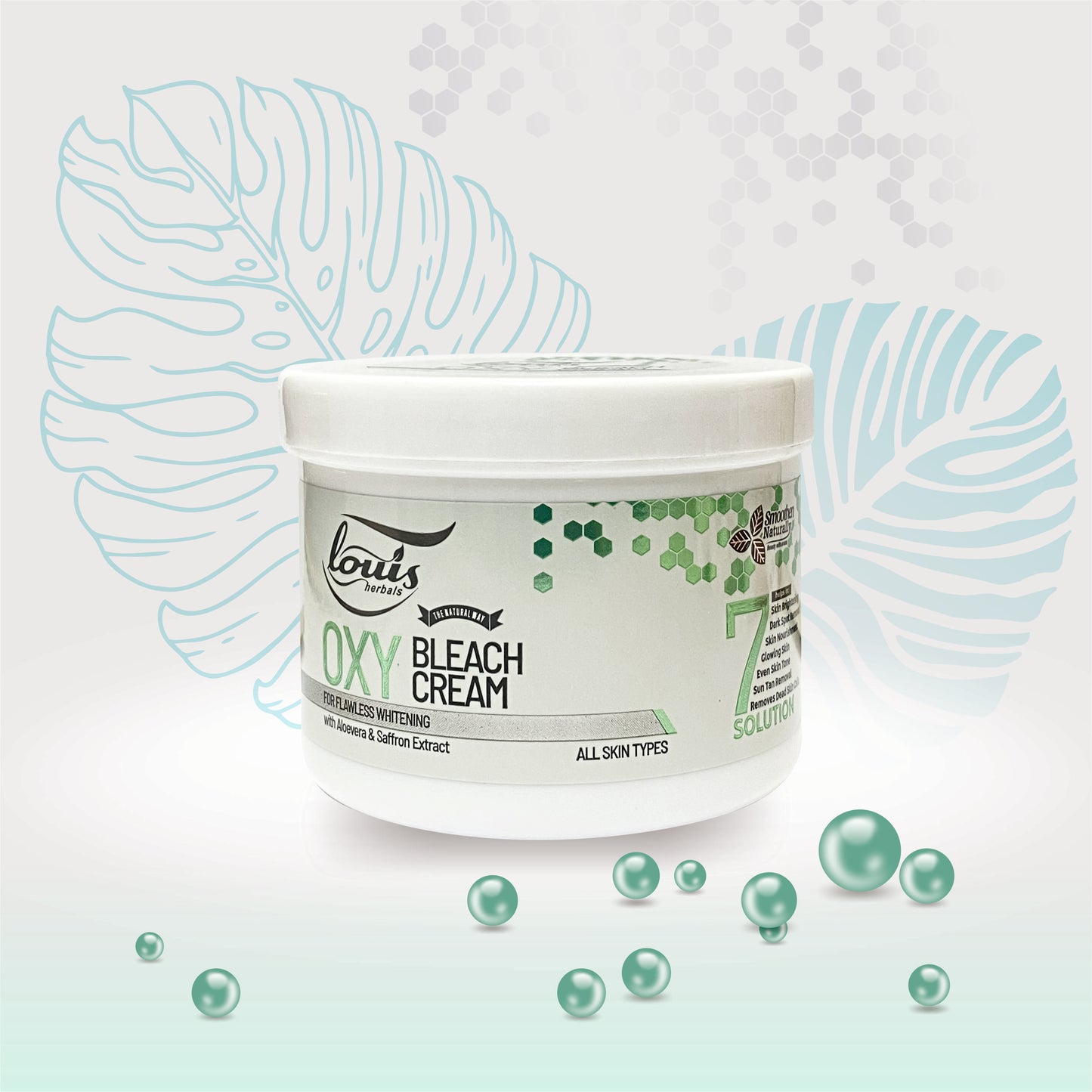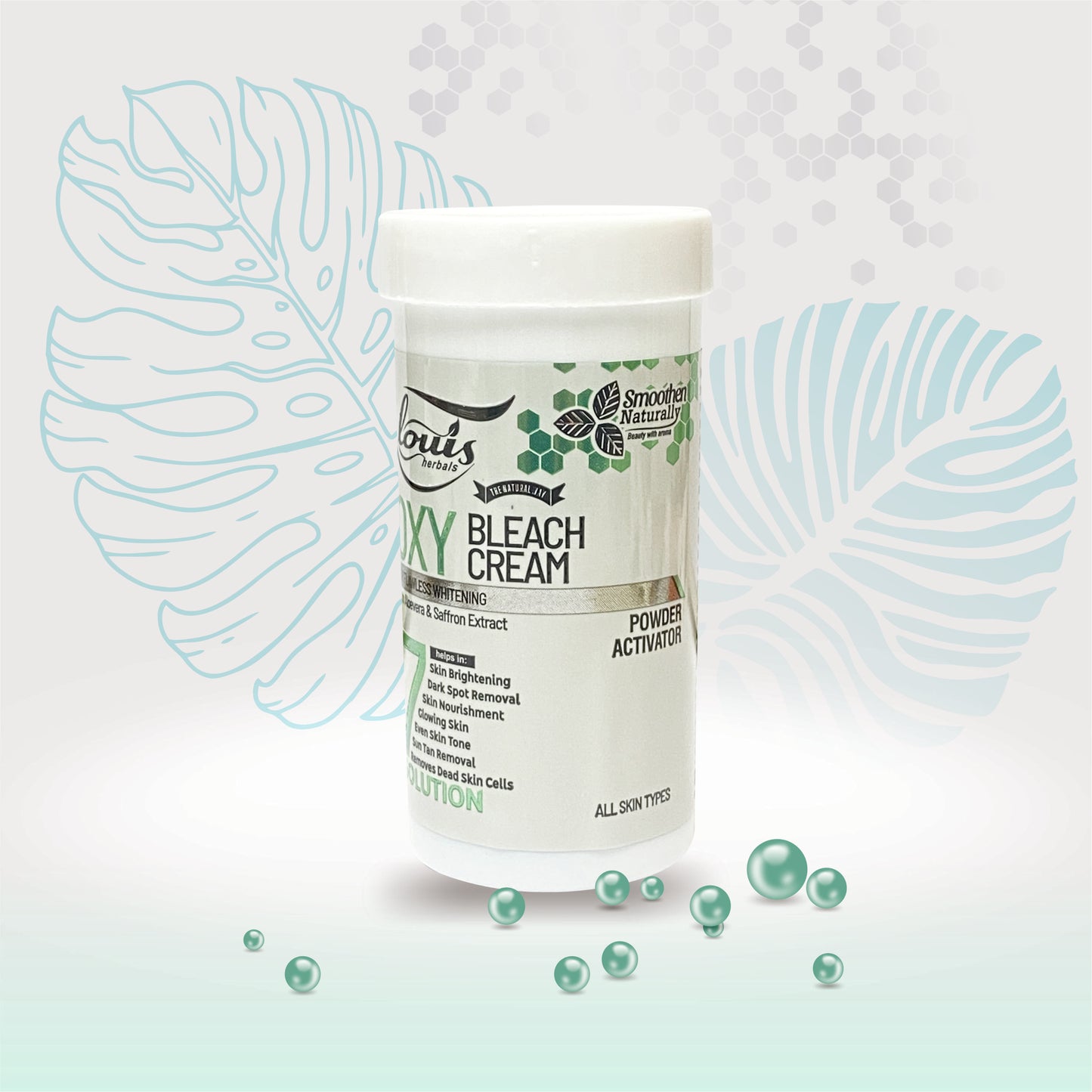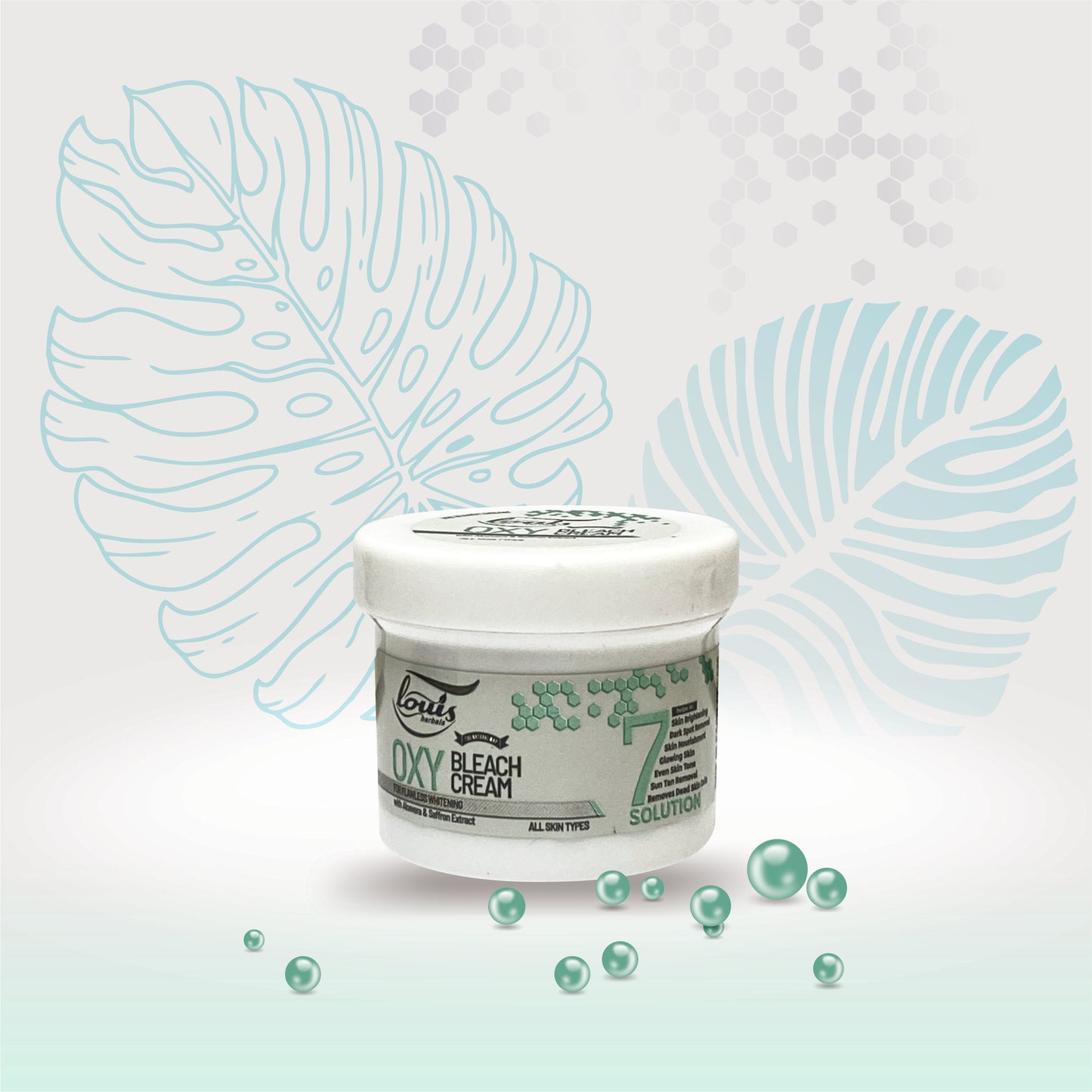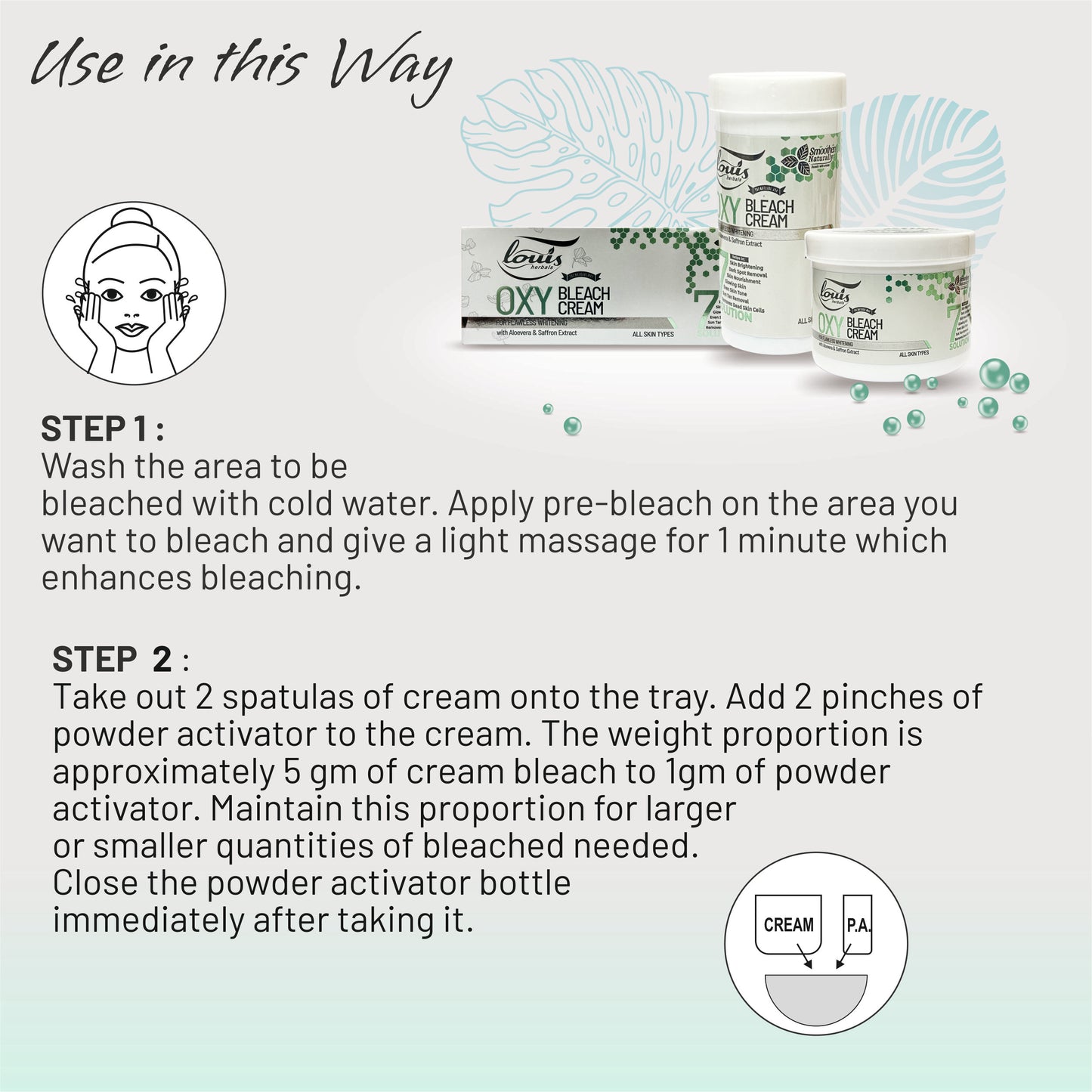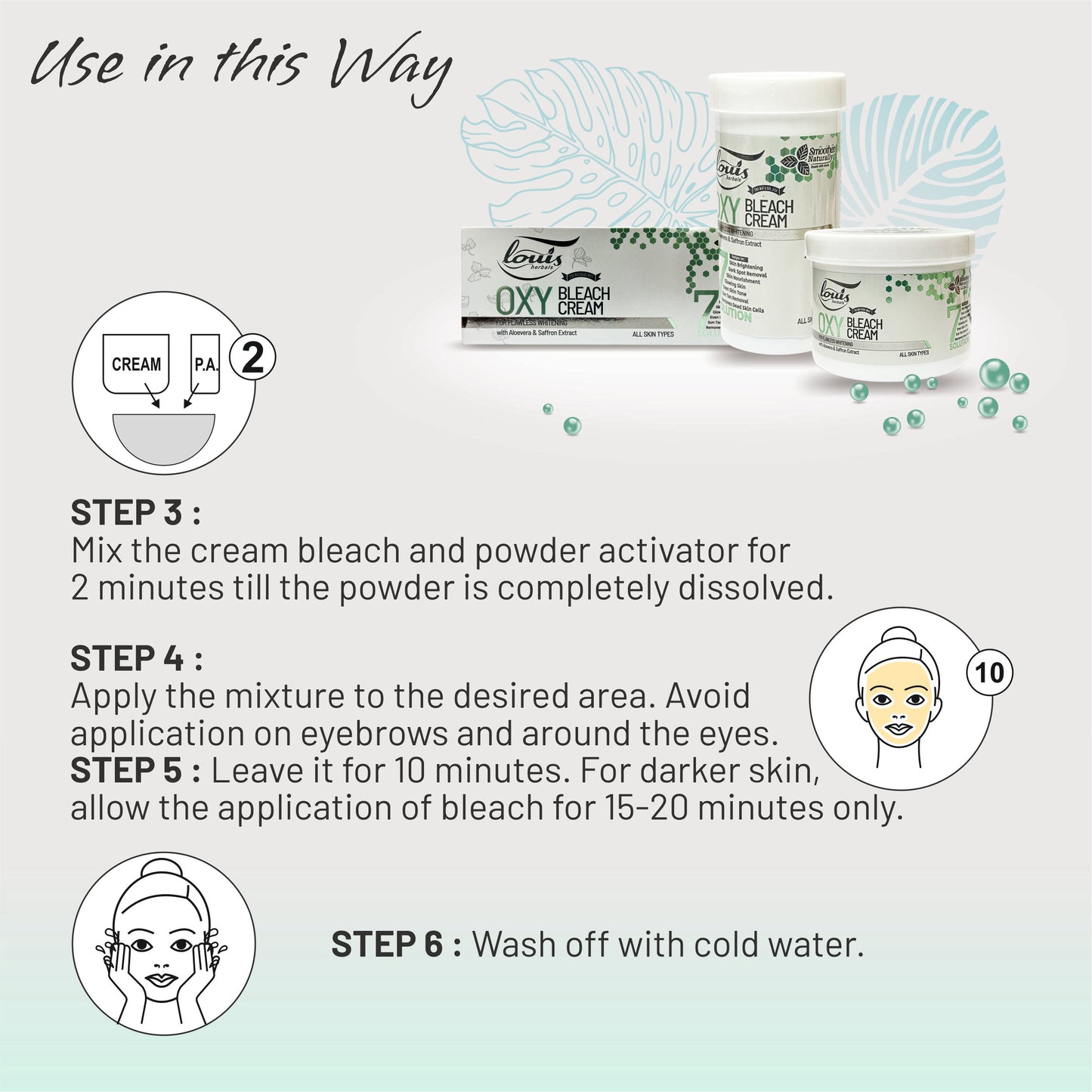 How To Use:

STEP 1

Wash the area to be bleached with cold water. Apply pre-bleach on the area you want to bleach and give a light massage for 1 minute which enhances bleaching.

Step 2

Take out 2 spatulas of cream onto the tray. Add 2 pinches of powder activator to the cream. The weight proportion is approximately 5 gm of cream bleach to 1gm of powder activator. Maintain this proportion for larger or smaller quantities of bleached needed. Close the powder activator bottle immediately after taking it.

Step 3

Mix the cream bleach and powder activator for 2 minutes till the powder is completely dissolved.

Step 4

Apply the mixture to the desired area. Avoid application on eyebrows and around the eyes.

Step 5

Leave it for 10 minutes. For darker skin, allow the application of bleach for 15-20 minutes only.

Step 6

Wash off with cold water.
Concern: For flawless whitening

Formulation:

Cream



Type of skin:

All Skin Type



Age:

Above 22

Pack Form: Container

Benefits Point:

Skin brightening.

Dark spot removal.

Skin nourishment.

Glowing skin.

Even skin tone.

Sun tan removal.

Removes dead skin cells.